HOME
GET VERSION 0.97
- windows install
- self-ext. zip
INSTRUCTIONS
F.A.Q.
SCREENSHOTS
2D ORIGINAL
HELP WANTED
LINKS
NEWS & UPDATES
jase@bucketweb.com
ok, so you want to see more?!?!?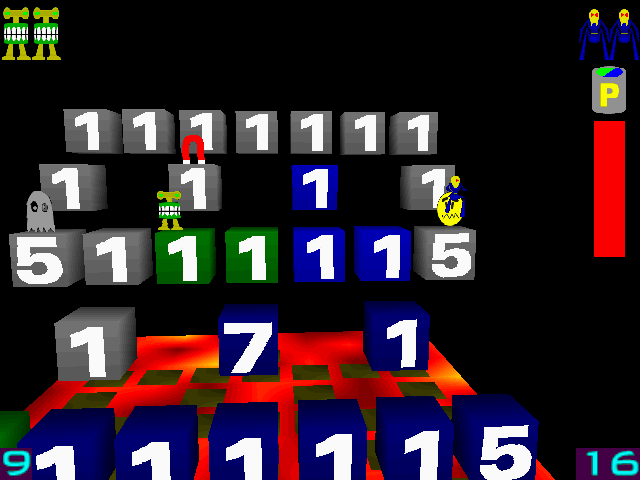 here you can see the blue player has the "paint" and painted three blocks blue, and he's about to grab the "confuse" powerup. meanwhile the green player is deciding whether to grab the "ghost" powerup or the "magnet". the "magnet" will let him move blocks around, but the "ghost" will make the blue player invisible if he catches him.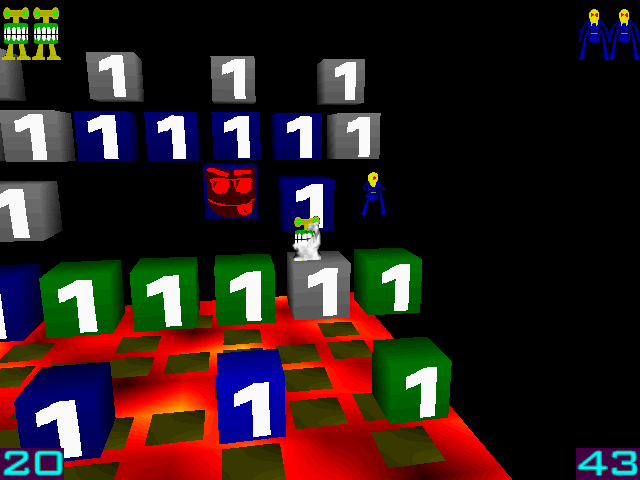 here the blue player has caught the green player with the "glue". the green player will be stuck to that block for awhile, and if he doesn't get out in time he will get dragged into the lava.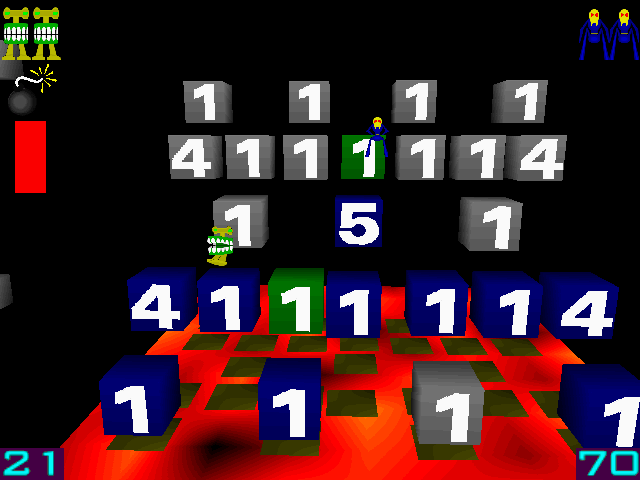 here the green player is causing havoc on the level with the bomb, triggering a group of blocks to fall off the level.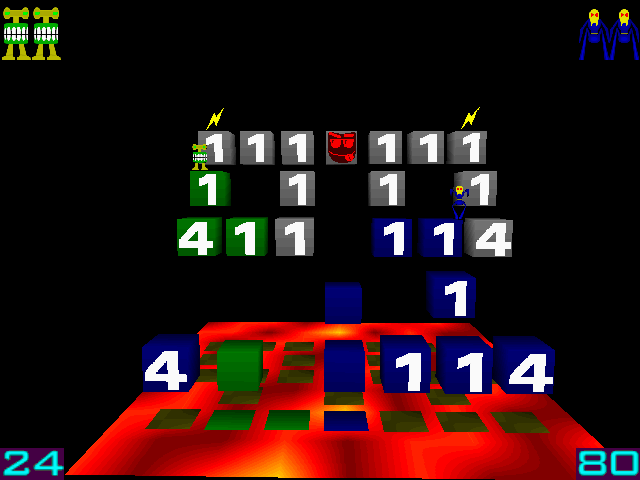 BOOM! you can see the blocks are falling out of the middle of the level, and the huge gap that is left in its wake. back to other screenshots